About Christopher C. Thaens
Christopher C. Thaens, Esq. graduated with a Bachelor's Degree from the University of Massachusetts. He achieved his Juris Doctorate Degree from Brooklyn Law School. Since 2007, he has been admitted to practice law in New York, and has been a member in good standing of the New York State Bar. He is also admitted to practice in the United States District Courts, Eastern and Southern Districts of New York. He is a long term member of the New York State Trial Lawyer's Association (NYSTLA).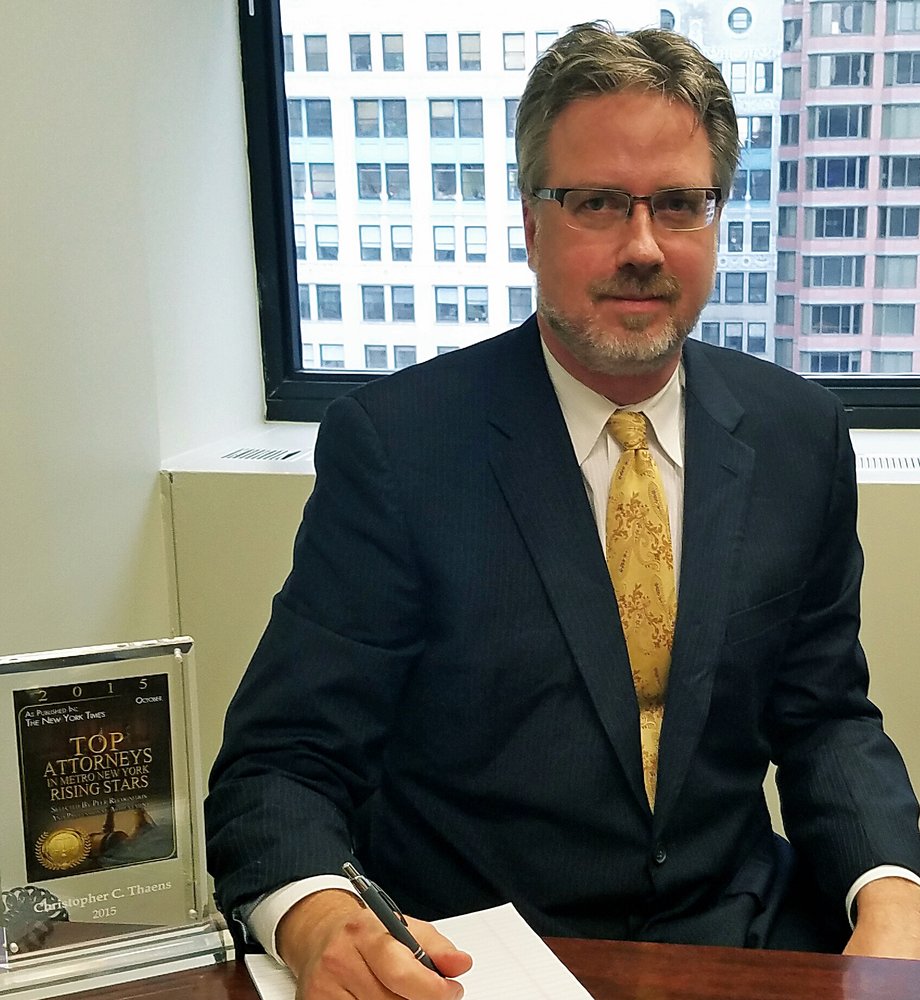 About Our Practice
In his office, every matter has his personal attention – every client has access to Chris and his personal guidance. For these reasons, and due to his reputation in the industry, many satisfied clients have been referred by other attorneys. The firm receives referrals based upon past performance and his reputation for action and results. Everyone working in his office is focused on what is best for the client, and this can vary from settlement to taking a verdict at trial. The reputation, skill and experience of Christopher C. Thaens, PC, will earn the maximum monetary recoveries. The firm philosophy is simple: The Client is First.